Relevance of monitor Kik Messenger
---
Kik Messenger is one of the most popular instant messaging application which also allows you to share pictures and videos. The best part about this messenger is that it respects your privacy and doesn't share crucial details like your email ID, date of birth or location with others.
You do not even need a sim card to join Messenger. However, apart from the attractive features of this instant messenger, there are a few drawbacks of the app. Kik messenger is very popular among teens and this has attracted a lot of lecherous people, both old and young that send inappropriate messages and pictures to any username they can find.
Monitor kik messenger app can help you protect your teens from any sort of harm that they are vulnerable to while using kik messenger. monitor Kik chat is a feature of ONEMONITAR that not only allows you to read all the conversations that occur on the child's device but also gives you access to the media files shared on the platform. monitor Kik app for android phones will help you know your teen better.
Monitor kik app feature will also allow you to view the profile picture and name of the people in the conversations on Kik Messenger chat history of the child's device. This can help you report those specific (inappropriate) users to the Kik company or even the authorities if the need arises.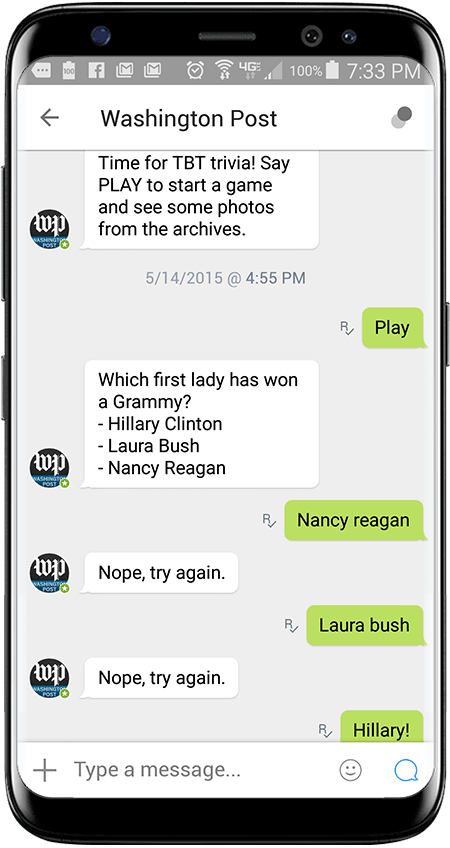 Perks of Using Monitor Kik App
---
Apart from the above mentioned features that you can enjoy by using monitor Kik chat for android, there are several other features that you can get access to by becoming a user of ONEMONITAR. The 50+ features of this spectacular android phone monitor app are bound to satisfy you with the purchase.
Some distinct and exclusive features have been briefly discussed below:
Best call recorder: ONEMONITAR monitor Kik messenger app comes with a Best call recorder that provides you with the recordings of every phone call that occurs on the childphone. The conversation recording are double-sided, which means that you can hear both parties clearly. This feature consumes minimal data and is very effective.
Excellent Customer Care Support: At ONEMONITAR, our customers are highly valued. Hence, the company provides all day chat support. Technical issues and any kind of problems that you face will be taken care of over phone calls in a swift and effective manner.
Monitor photos: Images, Audio files and other multimedia files are a great way to Monitor the cell phone of any android user. ONEMONITAR gives you access to all of the mentioned bouquet of features with the click of one button.
Skype Messenger Monitor: The process to monitor all Skype conversations including multimedia files transferred over the devices got way simpler with ONEMONITAR cell phone monitor app.
WhatsApp Messenger Monitor: With WhatsApp monitor you can easily access all text messages and multimedia messages like images, Gif and call details that have been exchanged through WhatsApp messenger.
Hike Messenger Tracking: A popular social media app Hike Messenger is available to users globally. This app can be used for sharing text messages and photos. ONEMONITAR monitor Kik Messenger App can be used to monitor all Hike Messenger chats.
GPS Location Tracking: ONEMONITAR monitor Kik Messenger Application informs you about the live location of the childandroid smartphone on your control panel as soon as you install the application to the child's device.
How to Get Access to monitor Kik Messenger?
---
To enjoy the benefits of monitor Kik App you must bear a few things in mind. monitor Kik messenger is a feature of ONEMONITAR, a mobile phone monitor app for android devices. You can easily access the list of compatible devices on our website. If you find that the child's device is compatible with ONEMONITAR, you can proceed with the purchase.
ONEMONITAR has extremely affordable rates and attractive bundled plans to provide you with the best service possible. Once you've decided a plan suitable to your needs, you will be sent a download link on the registered email. This link will give you access to the .apk file which you need to download and install in the child's device.
Once downloaded, you will have to delete the browsing history and .apk file from the child's device. This entire process will take around 5 minutes. You will then be sent a login ID and password to access monitored data. Now you can sit back and enjoy the benefits of monitor Kik app and other attractive features by ONEMONITAR.
ONEMONITAR team values your privacy. Hence, the monitored information will be made accessible to you only, no other individual (including our employees) can access that information. ONEMONITAR is an efficient, reliable that will give you access to every kind of monitoring and cyber surveillance information that you need.
We wish you all the best. Happy monitoring!