Device Change
---
One of the unique features of ONEMONITAR mobile Monitoring App is that even if the target device is misplaced, lost or somehow destroyed, you can still avail the benefits of our app. Provided that your subscription has not expired, ONEMONITAR offers free device change service to all of its valued customers. This service will allow you to transfer your budget or prime ONEMONITAR subscription on a new android device without any additional charges.
This service can prove to be beneficial in the following situations:
The person being monitored loses their android device.
They purchase a new phone and discard the old one.
The phone has been irreversibly damaged and cannot be used again.
Your subscription with ONEMONITAR has not expired but the device has been tampered/lost/stolen/replaced.
You are a subscriber of either the budget or prime package of ONEMONITAR and wish to change your target device.
Uninstall ONEMONITAR
---
Before installing ONEMONITAR on a new device, it is important for you to remove ONEMONITAR from the older device. Inability to do this might cause loss of data and certain other issues.
Follow these instruction to remove ONEMONITAR from the old device:
Go to Settings.
Click on Lock Screen & Security.
After then click on Other Security Settings.
Search for System Settings and de-activate it.
Go back to Settings and go to Apps or Application Manager.
Search for System Settings and uninstall it.
ATTENTION! Kindly uninstall ONEMONITAR app from the target device before deleting it from here otherwise it will wipe all the data on your current device. This action in destructive and the data cannot not be recovered again once deleted.
Reinstall ONEMONITAR
---
Once you are done removing ONEMONITAR from the previous android phone, you are free to install it on the new device. Visit installation guide to get more details about how to install ONEMONITAR. After the installation process is complete, you will start receiving monitored information instantly and in a timely manner.
Onemonitar is more Feature rich than you think
There is so much more you can monitor with Onemonitar! Here are the top monitoring features our users love the most:


Call Logs


Call Recording


Call Blocker


Applications


App Blocker


Contacts


SMS


Photos


Ambient Sound


Surround


Location


Internet History


Gmail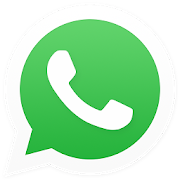 WhatsApp


Facebook


Hike Chats


Imo


Instagram


Snapchat


Tinder


Kik


Line


Skype


Viber


Yahoo Emails


Outlook Emails


Hangout


KeyLogger


Auto Screenshot


Uninstall Protection


Device Change


Chat Support


Technical Support