Basic Features of Instagram Monitoring App
---
Almost everyone has heard of Instagram. It is one of the gigantic social media companies that allows everyone across the globe to share pictures and videos publicly or privately on their respective accounts.
Instagram is widely used by youngsters all over the world. The amount of negative influence it has on young kids has been a major issue of concern for all parents. A recent survey revealed that Instagram is a major platform that promotes loneliness, depression and anxiety among young kids.
The need for an Instagram Monitoring App becomes imminent when you begin to count the possible threats social media platforms have in store for your kids. Apart from the obvious affects that overuse of social media has on an individual's physical health, it is also the mental health that becomes prone to harm.
Instagram Monitoring App for android is a tool that can assist you in maintaining a healthy environment for your child. With this feature of ONEMONITAR you can monitor all the direct messages, chats and conversations of your minor kids and detect any kind of tendencies that might hamper your child. Internet bullying and cybercrime can be apprehended and avoided by making a smart use of monitor Instagram.
You can even detect whether your child is having thoughts related to depression and self-harm. Since the monitor Instagram provides you with the details of message senders, you can easily detect any suspicious person on your child's Instagram and prevent them from talking to your child or having any influence on them.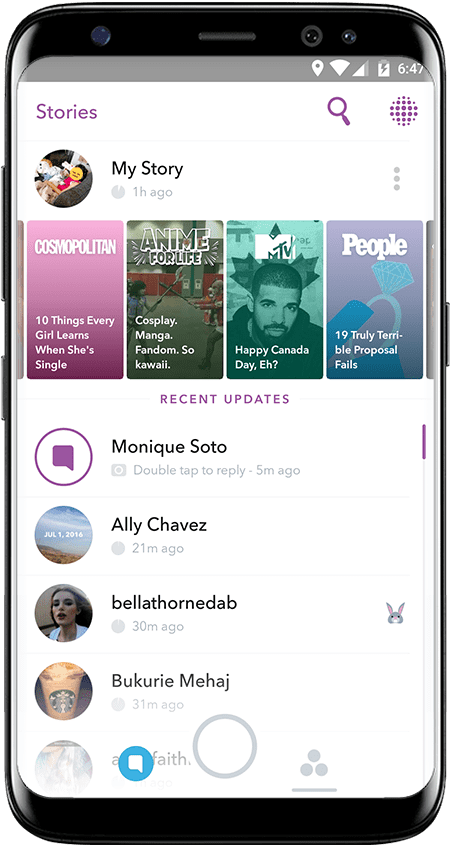 Primary Advantages of monitor Instagram App
---
With the monitor Instagram app you can get access to uninterrupted information sitting anywhere in the world with the assistance of a few simple clicks on your phone/pc.
Here's a list of things that monitor Instagram will give you access to:
The entire list of Instagram conversations with messages from both parties any time.


Download Instagram chat copy on your dashboard.


Get date and time stamp of all chat conversations.


Shared and stored multimedia files on the targeted Android phone.


Secondary Advantages and Additional Features of Monitoring App for Instagram
---
As discussed earlier, monitor Instagram is one of the many excellent features provided by ONEMONITAR: the best monitor Instagram app currently available in the market. ONEMONITAR comes packed with more than 30 features that provides you with an all-inclusive and precise monitoring information access.
Apart from monitor Instagram, which lets you read messages and chats on Instagram messenger of the childdevice, ONEMONITAR has some other crucial features that have been briefly discussed below:
Best call recorder: ONEMONITAR monitor Instagram app comes with a Best call recorder feature that provides you the recordings of every phone call that occurs on the childphone. The conversation recording are double-sided, which means that you can hear both parties clearly. This feature consumes minimal data and is very effective.

Monitor multimedia: Images, Audio files and other media files are a great way to Monitor the cell phone of any android user. ONEMONITAR gives you access to all of the mentioned bouquet of features with the click of one button.

Skype Messenger Monitor: The process to monitor all Skype conversations including multimedia files transferred over the devices got way simpler with ONEMONITAR cell phone Monitoring App.

WhatsApp Messenger Monitor: With WhatsApp monitor you can easily access all the text messages and multimedia messages like images, voice recordings that have been exchanged through WhatsApp messenger.

Hike Messenger Tracking- A popular social media app Hike messenger is available to users globally. This app is used for sharing texts and photos. ONEMONITAR monitor Instagram app can be used to monitor all Hike chats.

GPS Tracking: ONEMONITAR monitor Instagram app informs you about the live location of the childandroid smartphone.

Other features like Tinder monitor, Facebook monitor, e-mail tracking and several more are also part of ONEMONITAR app.
How to get Access to Monitoring App for Instagram
---
To enjoy the benefits of monitor Instagram you must bear a few things in mind. monitor Instagram is a feature of ONEMONITAR, a mobile phone Monitoring App for androids. If the person you want to monitor does not have an android device, ONEMONITAR would unfortunately be incapable of serving you.
If the childdevice happens to be an android phone, you need to check its compatibility with ONEMONITAR. You can easily access the list of compatible devices on our website. If you find that the childdevice is compatible with ONEMONITAR, you can easily avail the benefits of monitor Instagram.
ONEMONITAR has extremely affordable rates and attractive bundled plans to provide you with the best service possible. Once you've decided a plan suitable to your needs, you will be sent a download link on the registered email. This link will give you access to the .apk file which you need to download and install in the childdevice.
Once downloaded, you will have to delete the browsing history and .apk file from the childdevice. This entire process will take around 5-minutes. You will then be sent a login ID and password to access monitored data. Now you can sit back and enjoy the benefits of monitor Instagram and other attractive features by ONEMONITAR.
ONEMONITAR team values your privacy. Hence, the monitored information will be made accessible to you only, no other individual (including our employees) can access the information. ONEMONITAR is an efficient, reliable that gives you access to all kind of monitoring and cyber surveillance information that you need.
We wish you all the best. Happy monitoring!